Adenine phosphorybisyltransferase deficiency
Cases of Adenine phosphoribosyltransferase deficiency was describe in a family. A consequences of this disease is the formation of 2-4 dihydroadenine crystals that can be responsible for many problems (kidney stone formation, ARF ...)
The lack of APRT activity blocks the recycling of adenine to adenylic acid. Transformation of adenine to 2-4 dihydroadenine by xanthine oxydase is the only metabolic pathway left for adenine.
This rare disease is usually identify by the crystallographic analysis of stone. Acute renal insufficiency is frequent.
A case of APTR deficiency is describe in Néphrologie Vol. 25 n° 7 2004, pp. 297-300 . In this article, the authors mentionned a nearly entire regression of the ARF within a year with an allopurinol treatment associated to a purine restricted diet and high fluid intake. The article is also mentionning that in the patient history, presence of crystal identified by the lab as uric acid crystal. These urinary crystal where later identify by a specialysed lab as 2,8-DHA.
---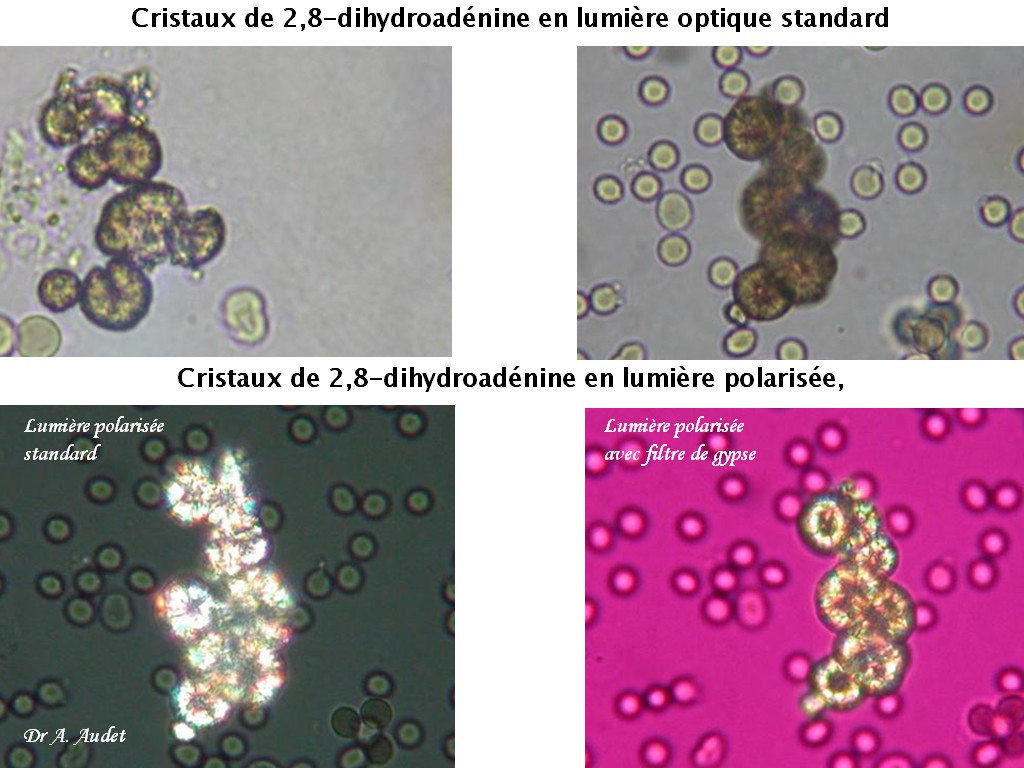 ---