History
The present case is a women with an elevated urea and creatinine (around 11 mg/dL, 1000 umol/L). The diagnosis of the patient is hepato-renal failure. The macroscopic aspect of the sediment was of a fine brownish deposit.
A poor renal perfusion associated with this condition can be responsible for a ischemic ATN sediment type
This sediment is a nice exemple of ischemic ATN sediment type. Meaning a dirty sediment containing : dirty brown cast, waxy cast, RTC cells cast, RTC cells with many necrotics (color identical as the dirty brown cast) , red blood cells etc.
Pictures where taken with a 7Mpix mounted on an Olympus CX31 microscope.
---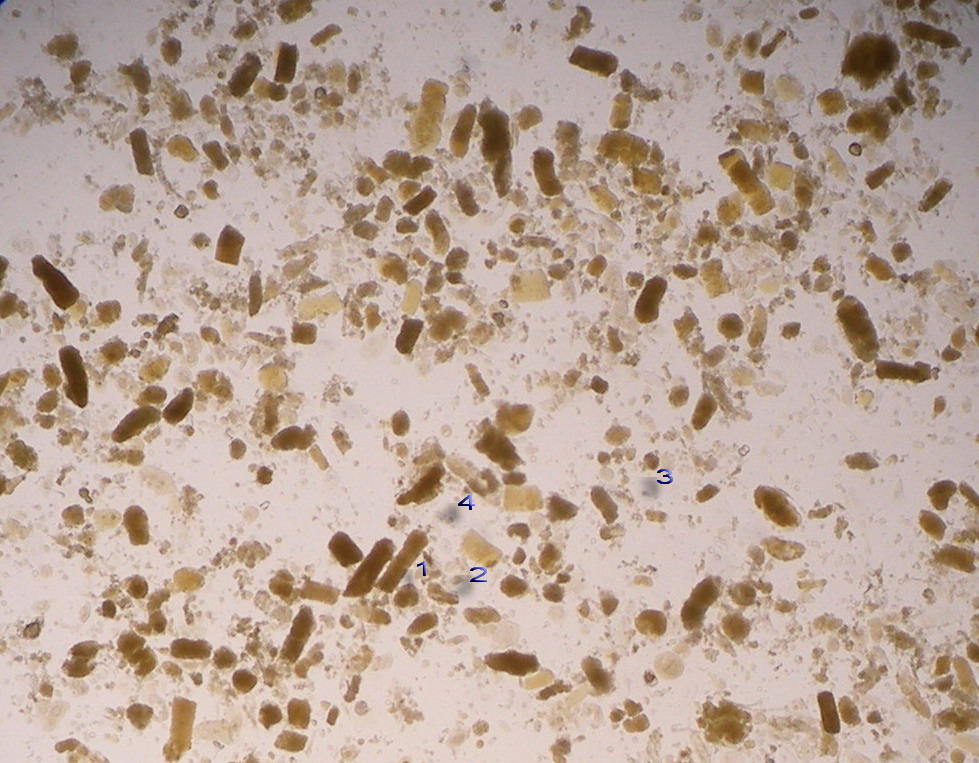 1: Muddy brown cast (dirty brown hemoglobinuric pigment)
2: Waxy cast
3: Necrotic RTC cells
4: RTC-hyaline cast
---
Other pictures from the same sediment
Enlarged Waxy cast from a expanded tubule.

Different from the large waxy cast typical of an end stage renal failure. (size easely 3 times normal cast)